---
The NYAAQ Study is a combination of specific projects around the New York City and Newark Metro Area with funding from Federal and State Agencies.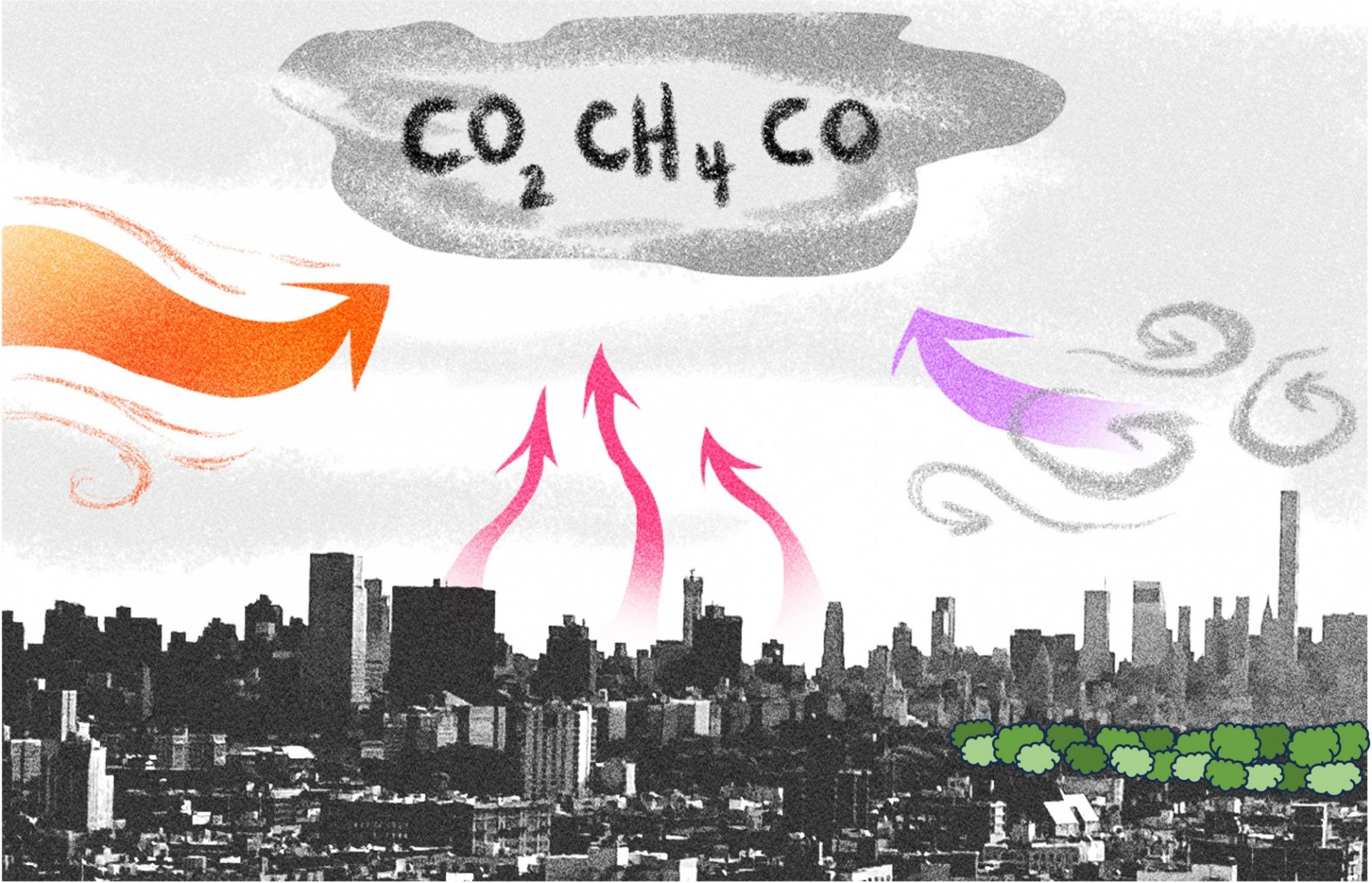 Vegetation across New York City and some densely populated adjoining areas has found that on many summer days, photosynthesis by trees and grasses absorbs all the carbon emissions produced by cars, trucks and buses, and then some. The surprising result, based on new hyper-local vegetation maps, points to the underappreciated importance of urban greenery in the carbon cycle. The study was just published in the journal Environmental Research Letters.
Our group measures methane and carbon dioxide concentrations at four locations around New York City. Two (at Lamont-Doherty Earth Observatory and Rutgers University) represent sites in the suburban areas and background measurements for air coming into the city, while the other two (at CUNY ASRC and at Mineola as part of the FROG-NY campaign) measure the city itself and the outflow from the city. We then use inverse modeling techniques to evaluate inventories for methane and carbon dioxide emissions across NYC.