Our group measures methane and carbon dioxide concentrations at four locations around New York City. Two (at Lamont-Doherty Earth Observatory and Rutgers University) represent sites in the suburban areas and background measurements for air coming into the city, while the other two (at CUNY ASRC and at Mineola as part of the FROG-NY campaign) measure the city itself and the outflow from the city. We then use inverse modeling techniques to evaluate inventories for methane and carbon dioxide emissions across NYC. We also have done numerous mobile surveys of NYC streets, including three deployments with the SUNY Albany mobile van targeting point sources in NYC and upstate New York.
Image Carousel with 2 slides
A carousel is a rotating set of images. Use the previous and next buttons to change the displayed slide
Slide 1: Google Earth image showing a plume of methane coming from Cedar Creek Wastewater Treatment Plant on Long Island.

Slide 2: Wind rose of methane concentrations at our CUNY site in Harlem from 2019-2022. Frequency of wind direction is overlaid in black.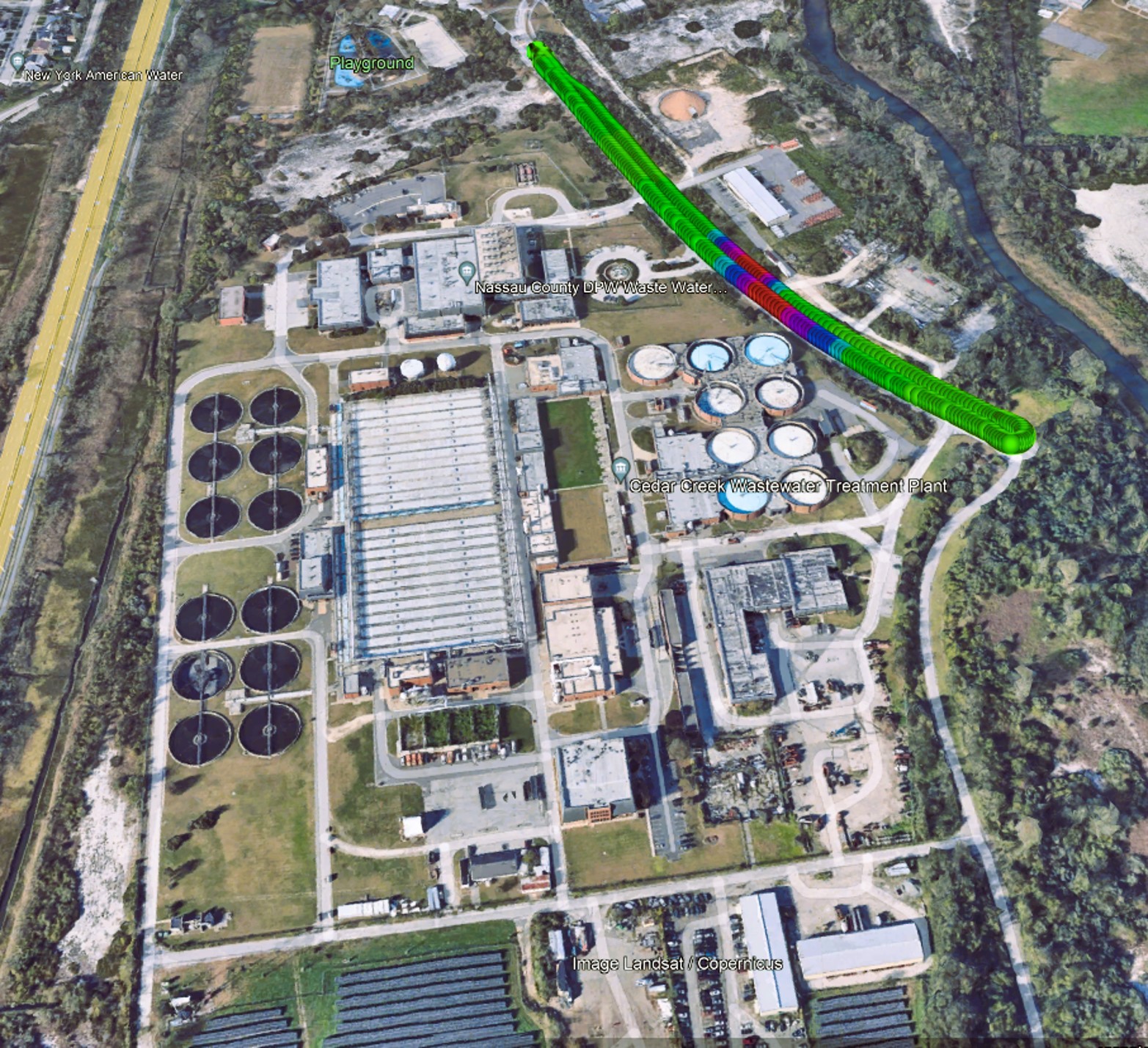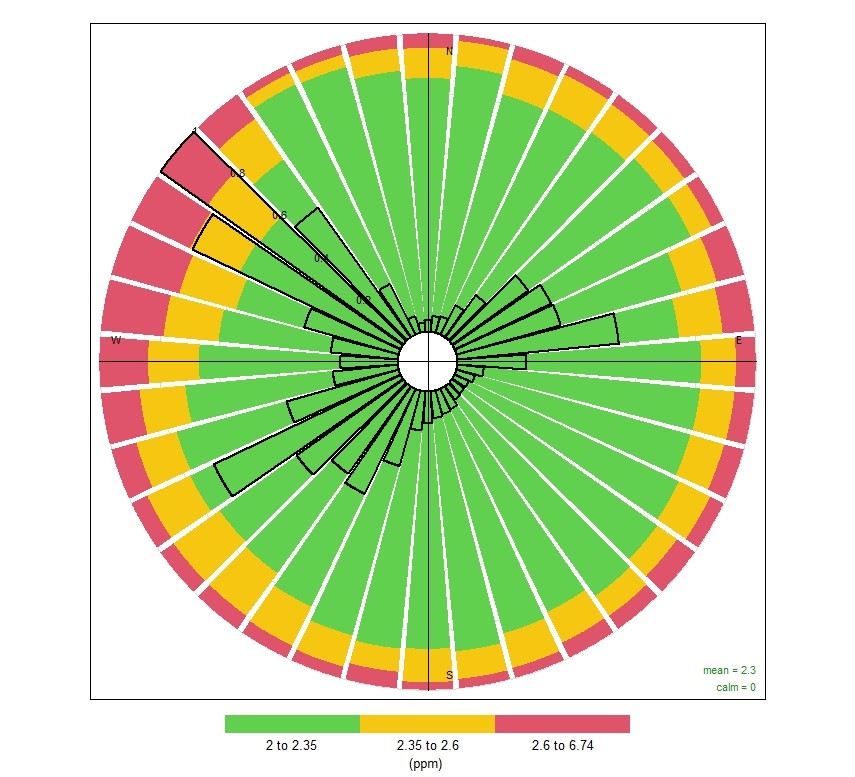 Previous
Next